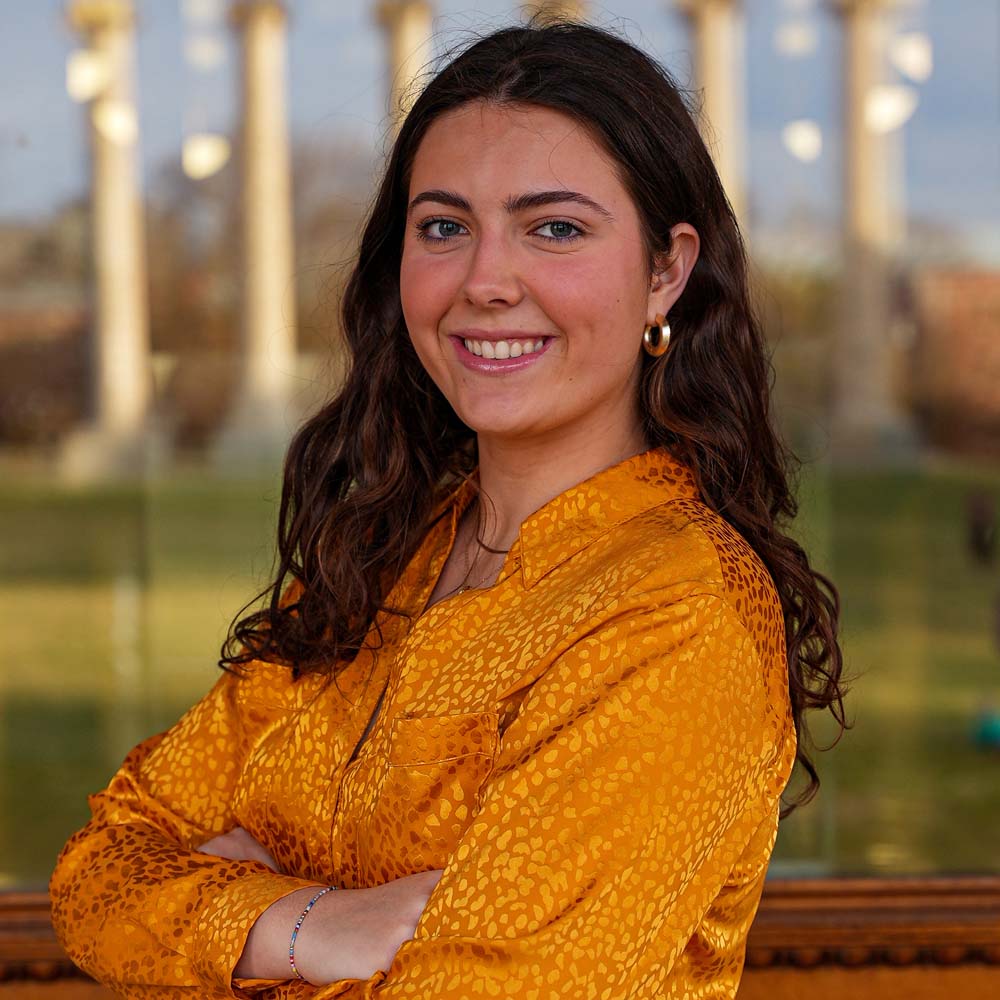 Pronouns: She/her
Hometown: Lutz, Florida
Year: Sophomore
Majors and minors: Strategic Communications, minor in Constitutional Democracy
My favorite Mizzou tradition:
Homecoming, because of all the school spirit and involvement. The preparation leading up to house decorations, the Fling talent show, and the Homecoming game itself held some of my favorite memories. Mizzou's spirit and pride is unlike any other school I've seen, and it was so amazing to be a part of this year.
What I'm most excited for at Summer Welcome:
I am excited to meet new students and show them why they made the right choice to come to Mizzou. I hope to be a resource for new students to use throughout their session and into their first semester, just like my welcome leaders were to me. I want to be a bridge for students to connect them to getting involved on campus.
A song that describes my life:
"Something That I Want" by Grace Potter