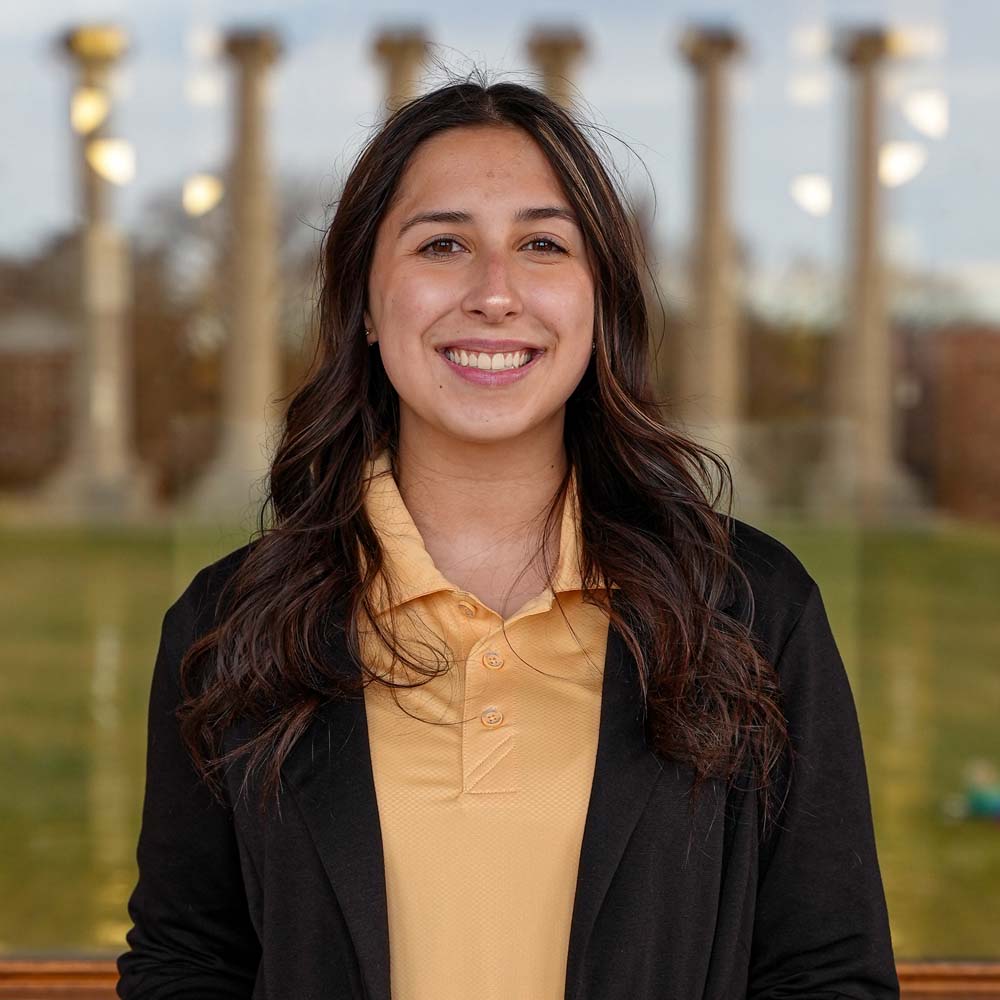 Pronouns: She/her
Hometown: Waynesville, Missouri
Year: Sophomore
Major: Health Science, emphasis in Diagnostic Ultrasound

If I could do anything with my life, I would…
I'd seize every opportunity given to me and not worry about my time line or expectations.
My favorite Mizzou tradition:
Running through the Columns. It is such a wonderful way to commemorate the beginning and end of your time at Mizzou. You get to run though and officially enter Mizzou as a freshman (Tiger Walk), then run back and officially leave when you graduate (Tiger Prowl).
One of my favorite Mizzou memories:
Getting to travel as a member of the Marching Mizzou Color Guard to New York for the Macy's Thanksgiving Day Parade. It was an incredible, one in a lifetime experience that I will never forget 🙂