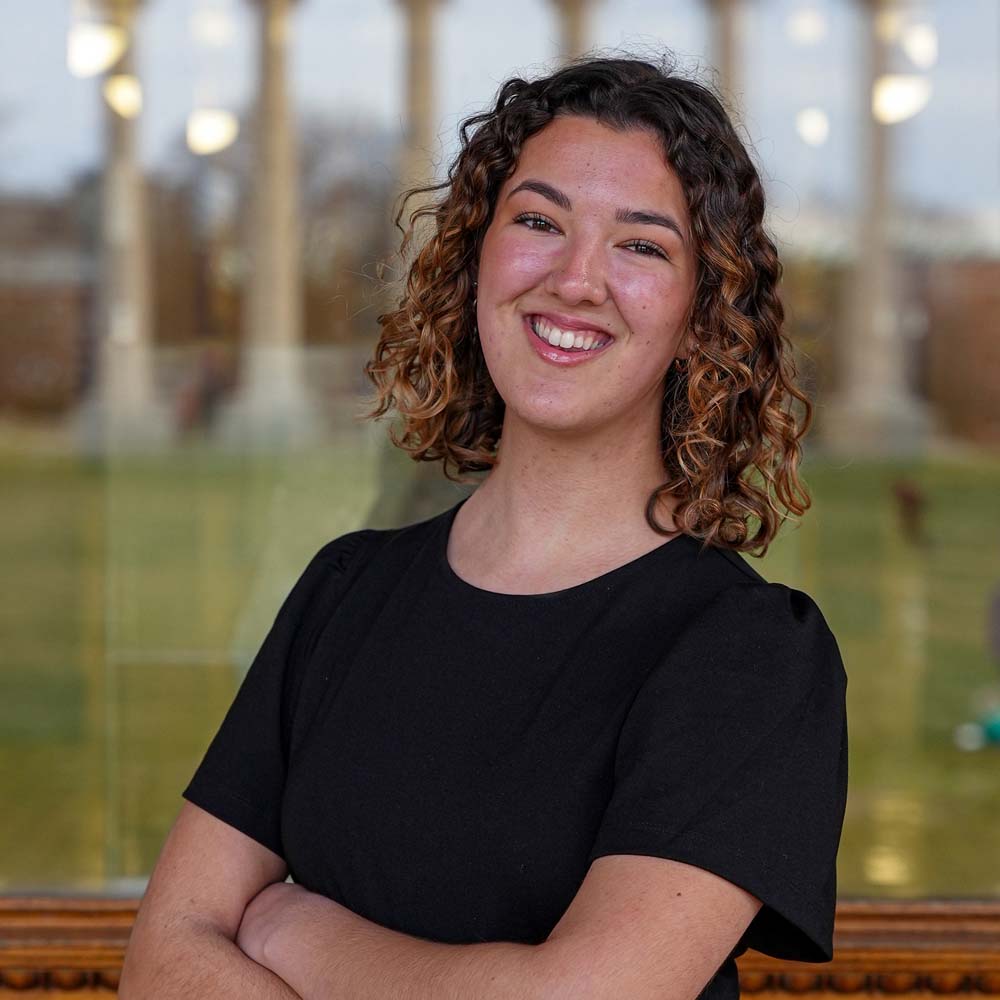 Pronouns: She/her
Hometown: Springfield, Missouri
Year: Sophomore
Major: Health Science with emphasis in Health and Wellness Services
My favorite spot on campus:
My favorite spot is sitting by Tiger Plaza, especially when it's sunny outside. I did this every day when it was warm outside in between my classes to take a minute to relax and enjoy the weather.
My favorite Mizzou tradition:
Homecoming, of course! The week of Homecoming is filled with so many fun activities, and Homecoming Day is the best day of the year. I love seeing the alumni of all ages coming back with their families. It's cool to imagine doing that in my own future.
A song that describes my life:
"Flowers in Your Hair" by The Lumineers