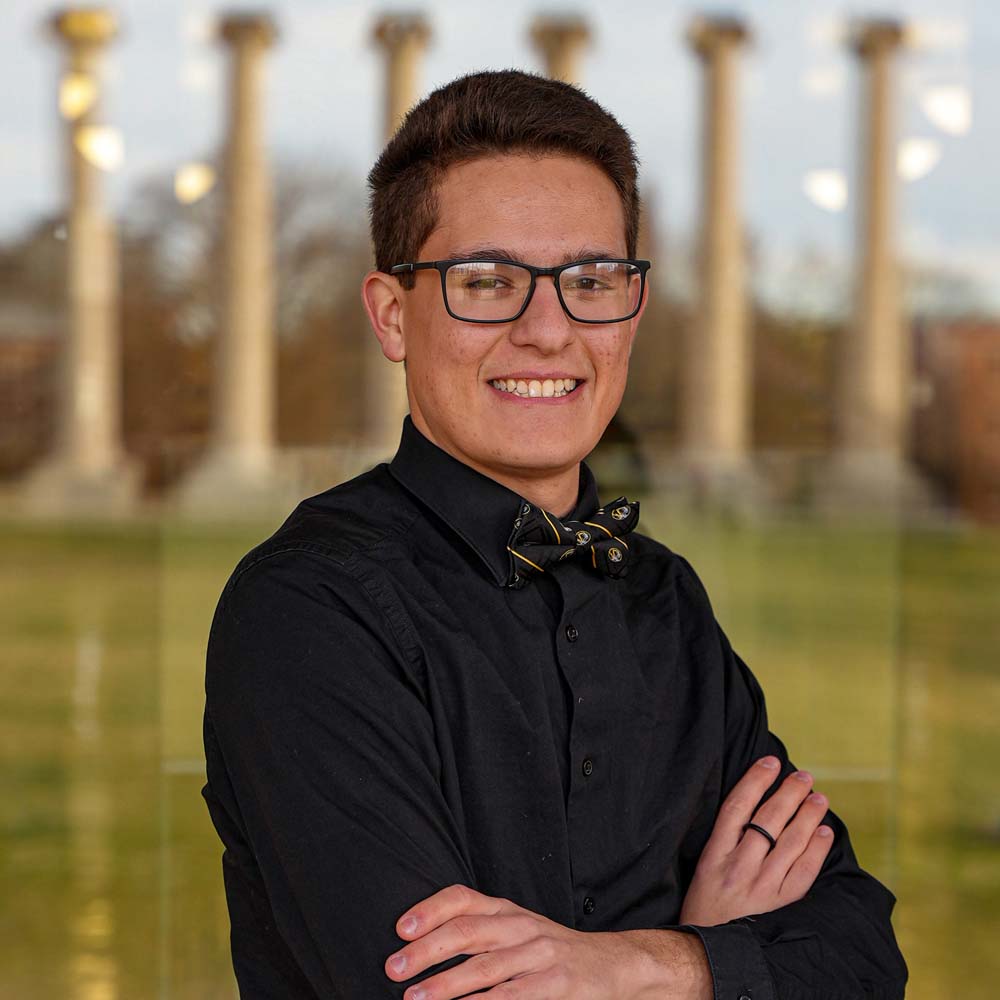 Hometown: Fulton, Missouri
Year: Junior
Major: Secondary Education – Social Studies
If I could do anything with my life, I would…
I'd like to be an adventurer and explore all over the world. I'd basically want to be Indiana Jones.
One of my favorite Mizzou memories:
Being able to explore the Big Apple with my Marching Mizzou friends this past November. It was fun and I really enjoyed bringing our MIZ spirit to the NYC.
What I'm most excited for at Summer Welcome:
I'm mostly excited to get to meet new people and have more of a true 'college experience'. As I am a commuter student, I don't really get to have the same Mizzou experience as students who live on campus or in Columbia.