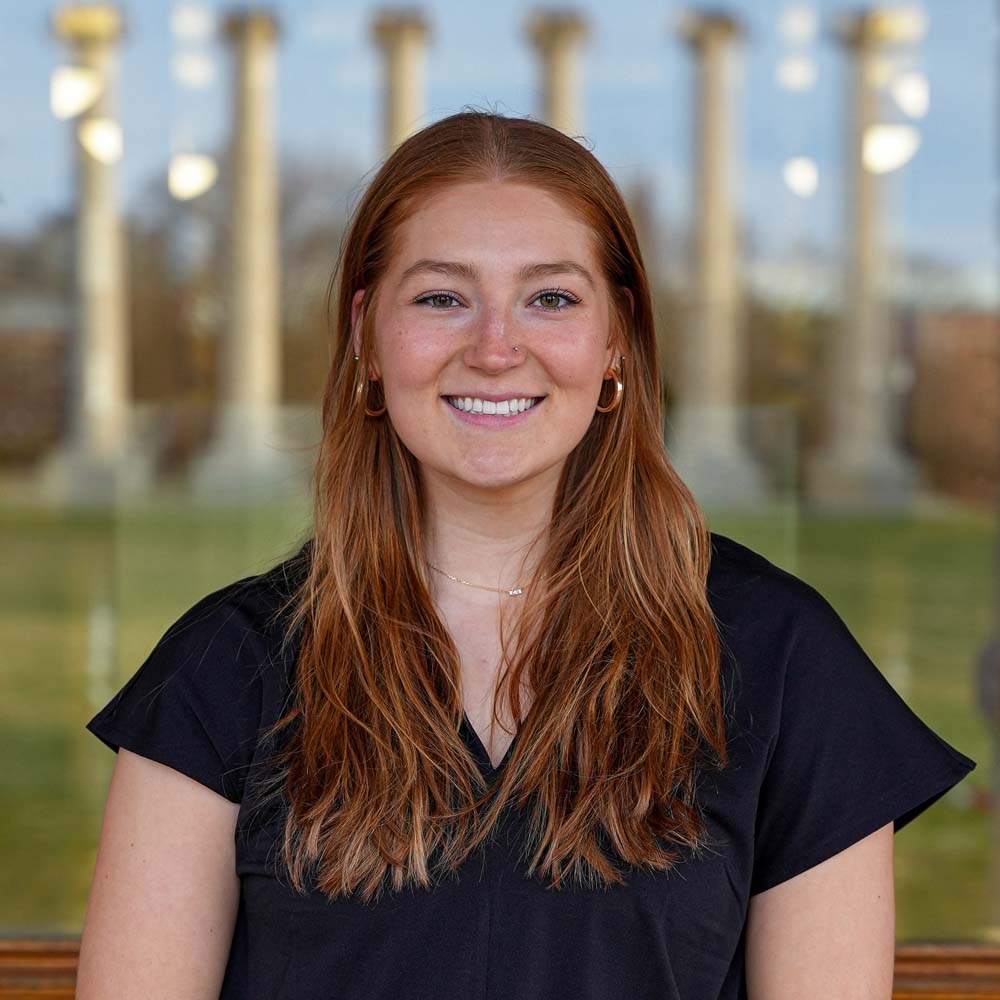 Pronouns: She/her
Hometown: Bentonville, Arkansas
Year: Sophomore
Majors and minors: Public Health, minor in Philosophy
My favorite spot on campus:
Bookmark Café is a great spot that satisfies my coffee craving while allowing me to get some homework done! It's not too loud but also not silent — a perfect mix to keep me focused.
My favorite Mizzou tradition:
The Lighting of the Dome is a tradition that starts the Sunday before Homecoming Week. Students gather to watch the lights of Jesse Hall turn to gold to kick off the festivities of the following week. I love the anticipation of the countdown before the lights turn on, and admiring the gold lighting throughout the week!
What I'm most excited for at Summer Welcome:
I can't wait to get closer with other leaders, meet the incoming students, and introduce them to all the super fun traditions, cool spots on campus, and helpful resources they will use to be successful here at Mizzou!