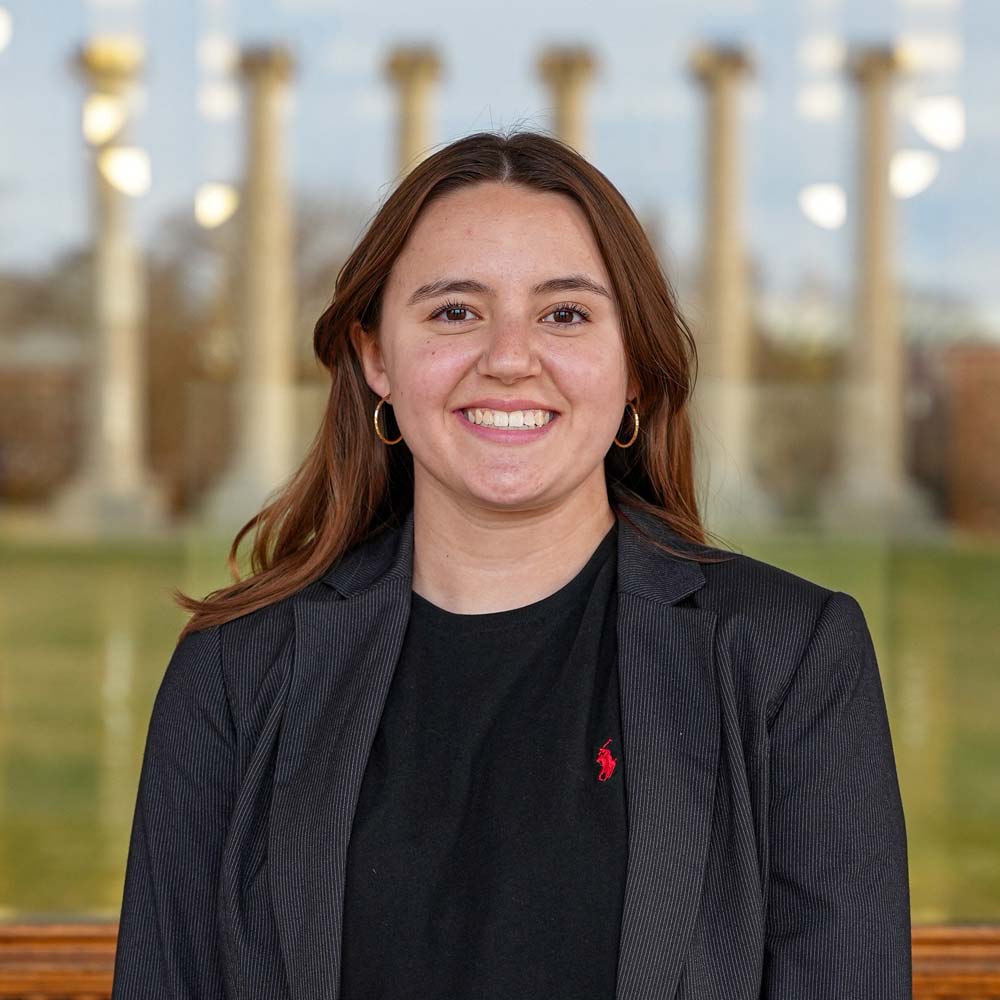 Pronouns: She/her
Hometown: Columbia, Missouri
Year: Sophomore
Majors and minors: Journalism, minor in Music
If I could do anything with my life, I would…
Realistically, doing music journalism and writing about albums, making music videos, going to live shows, etc. is what I'm really interested in. In my dreams, I'd want to be a famous rock star (a two-hit wonder sounds like my ideal level of fame and fortune), maybe an opera singer, or just drop everything to live off the coast of Italy in a little cottage and just hang out.
My favorite spot on campus:
Probably Faurot Field, because I used to go to Mizzou football games all the time with my dad when I was growing up, and it's been nice to make new memories there as a college student. It's always so much fun to see Mizzou win, but sometimes you make some strong friendships while enduring close scores and rough weather conditions.
One of my favorite Mizzou memories:
When I was in a skit for Homecoming last semester. I played a robot named Brian in a skit based on The Magic School Bus, and it was an absolute blast to put on my quirky silver outfit, do awkward robotic dance moves on-stage and make people laugh. Our group also ended up winning the talent competition, and it felt very rewarding to have been a part of something like that!