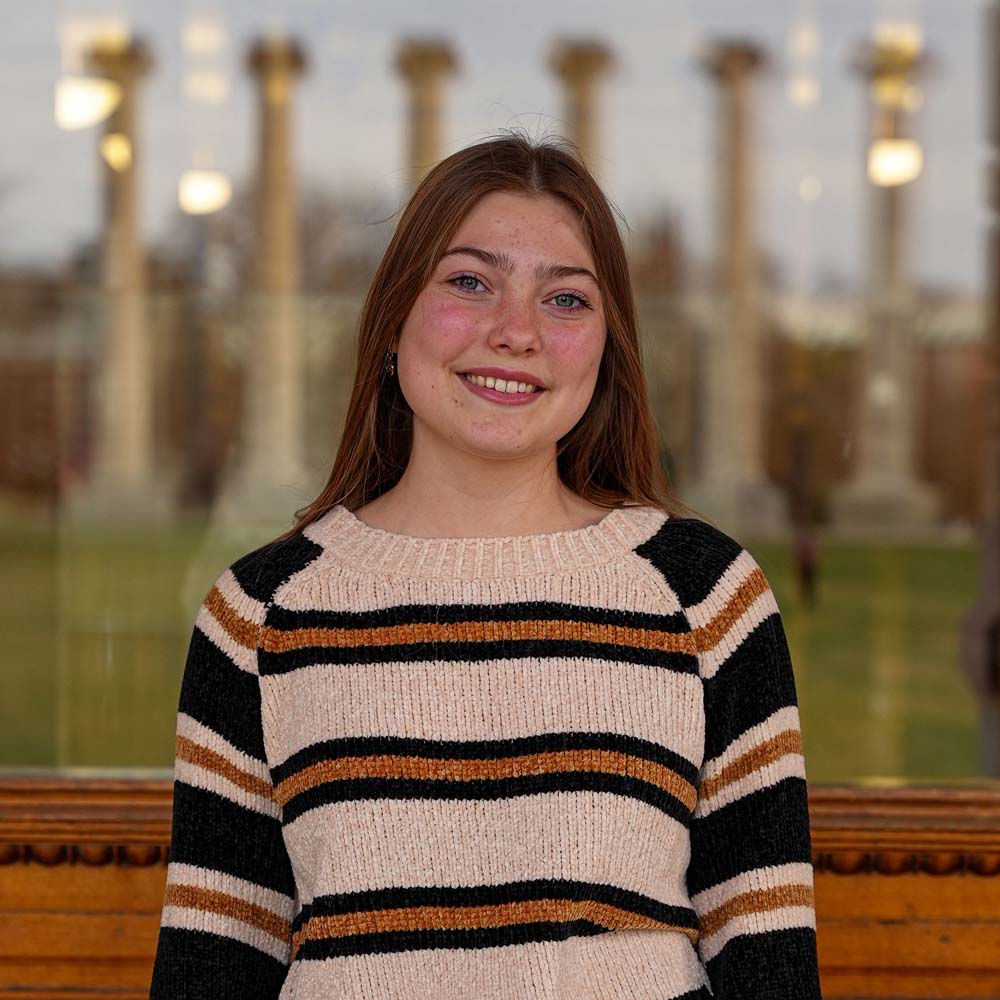 Pronouns: She/her
Hometown: Burnsville, Minnesota
Year: Sophomore
Majors and minors: Business Administration – Real Estate
My favorite spot on campus:
The Columns at night. Seeing the stars and Jesse Hall glow is really beautiful.
My favorite Mizzou tradition:
The Homecoming Parade; you get to see the marching bands and local businesses, and it made me feel more connected to Columbia.
One of my favorite Mizzou memories:
Going to Waffle House with friends. After 2 a.m. there is quite an interesting ambiance, and the chocolate chip waffles always fulfill my soul.