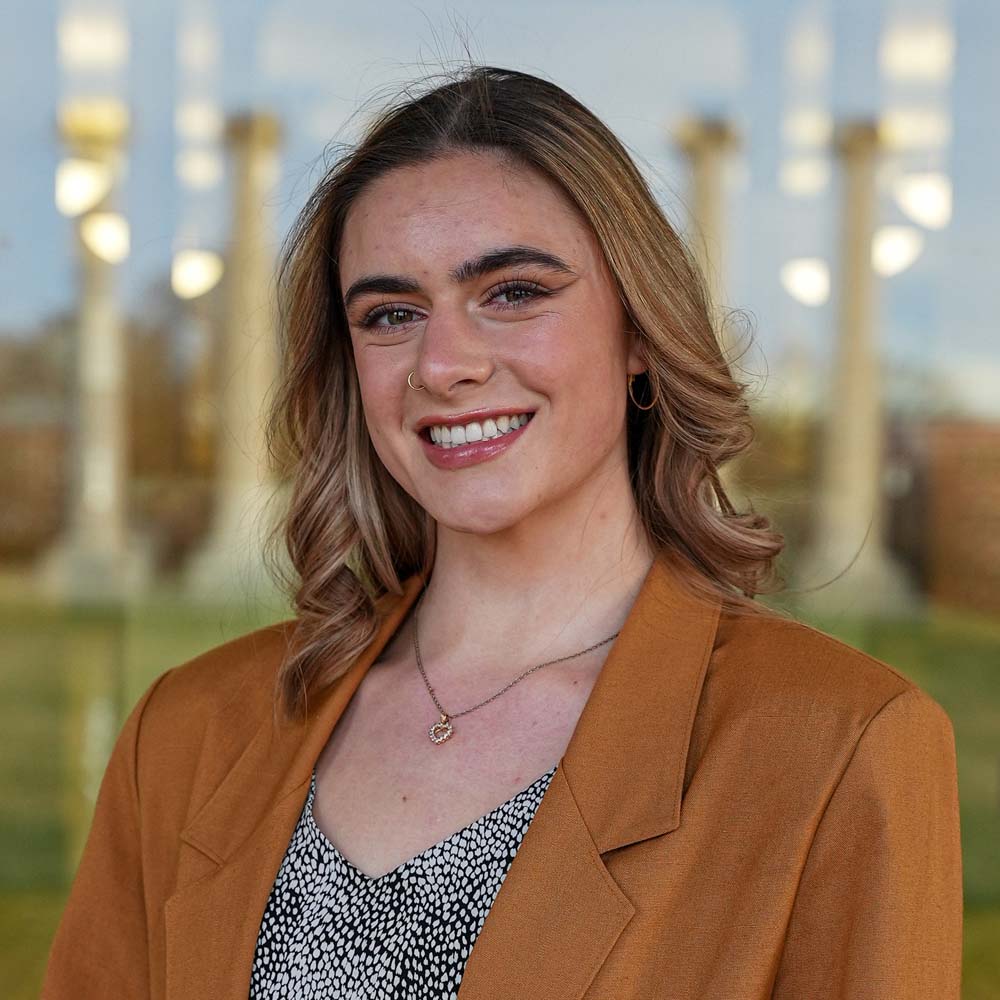 Pronouns: She/her
Hometown: Lockwood, Missouri
Year: Sophomore
Major: Biological Sciences
My favorite Mizzou tradition:
First Roar — it brings everyone together, allows you to comprehend the size of your class, and helps create an exciting environment for incoming students.
One of my favorite Mizzou memories:
Gosh, there are so many. I think one of my favorite memories would have to be when I first went to India's House with my friends and they "initiated" us in the bridge connecting Excellence and Responsibility.
A song that describes my life:
"It Gets Better (With Time)" by The Internet. Even when life is so difficult, it's important to remember that it will get better.