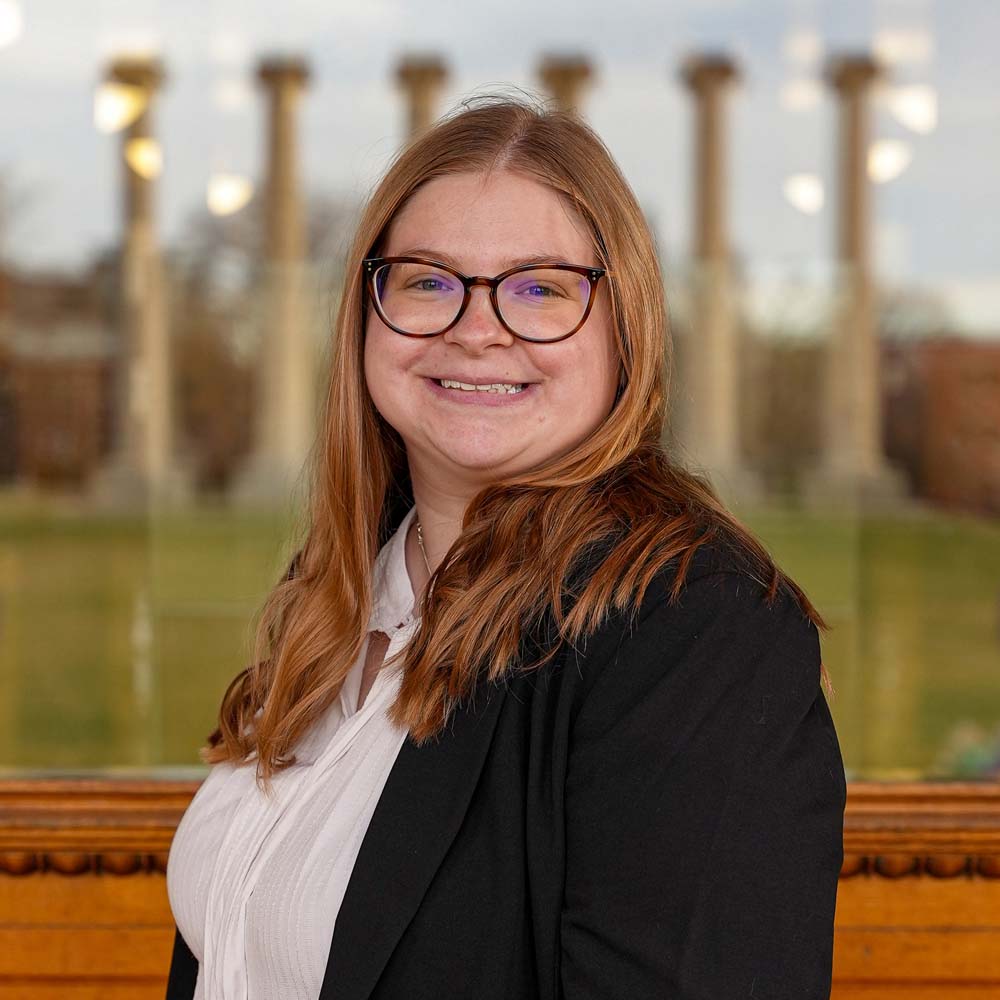 Pronouns: She/her
Hometown: Freeburg, Illinois
Year: Junior
Majors and minors: Chemical Engineering – Environmental, minors in Math, Chemistry, Engineering Sustainability
My favorite spot on campus:
Memorial Union when the sun is rising is so beautiful. The Quad in the spring is literally amazing with all the flowers.
My favorite Mizzou tradition:
Tiger Walk; I loved running through the columns and getting tiger stripe ice cream, and I am in Marching Mizzou and it's always so fun to perform at Tiger Walk.
A song that describes my life:
"The Man" by Taylor Swift