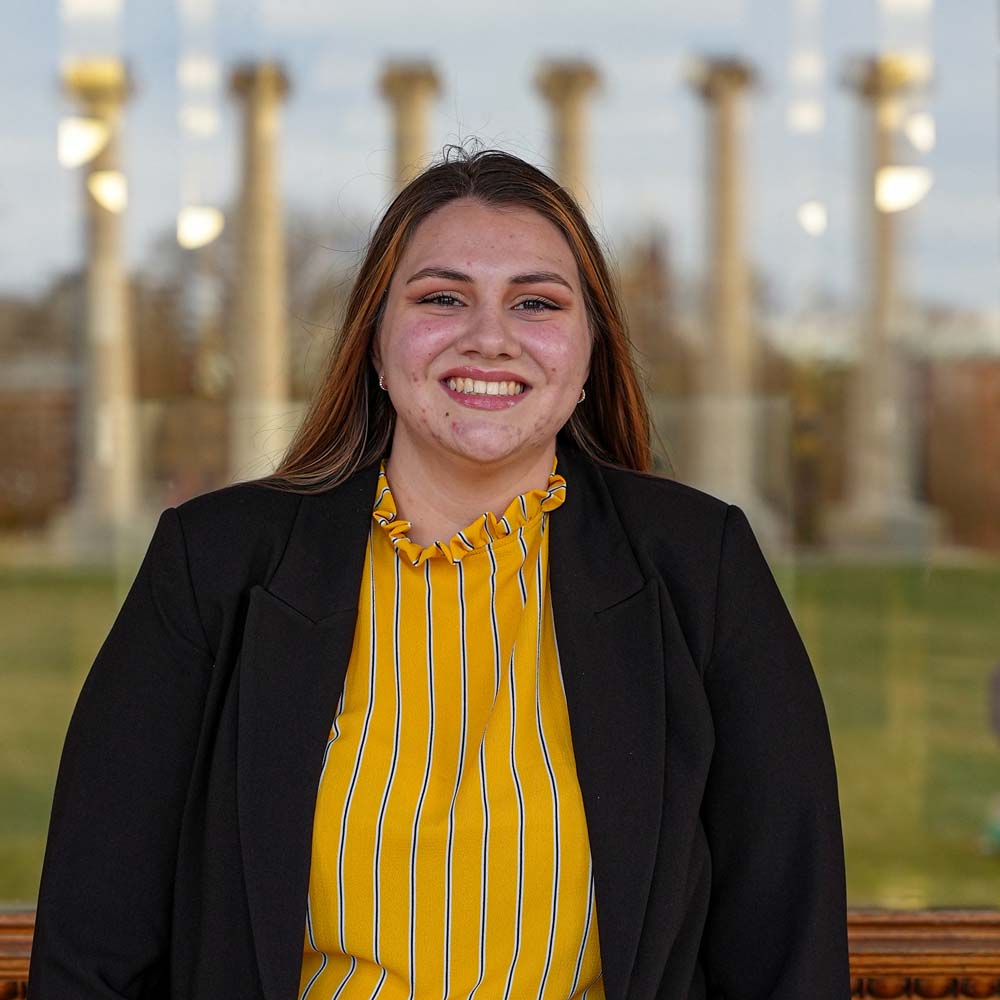 Pronouns: She/her
Hometown: Roscoe, Illinois
Year: Sophomore
Majors and minors: Biology (Pre-Med), minor in Spanish
If I could do anything with my life, I would…
Travel the world taking pictures and volunteering while experiencing different cultures!
One of my favorite Mizzou memories:
The KU basketball game. Not only am I a huge basketball fan, but it was so fun to see all the students come together in the arena to create such an energetic environment.
What I'm most excited for at Summer Welcome:
I'm excited to meet new people and help incoming students navigate Mizzou! There's such a large campus with so many opportunities, and I can't wait to learn more about campus!