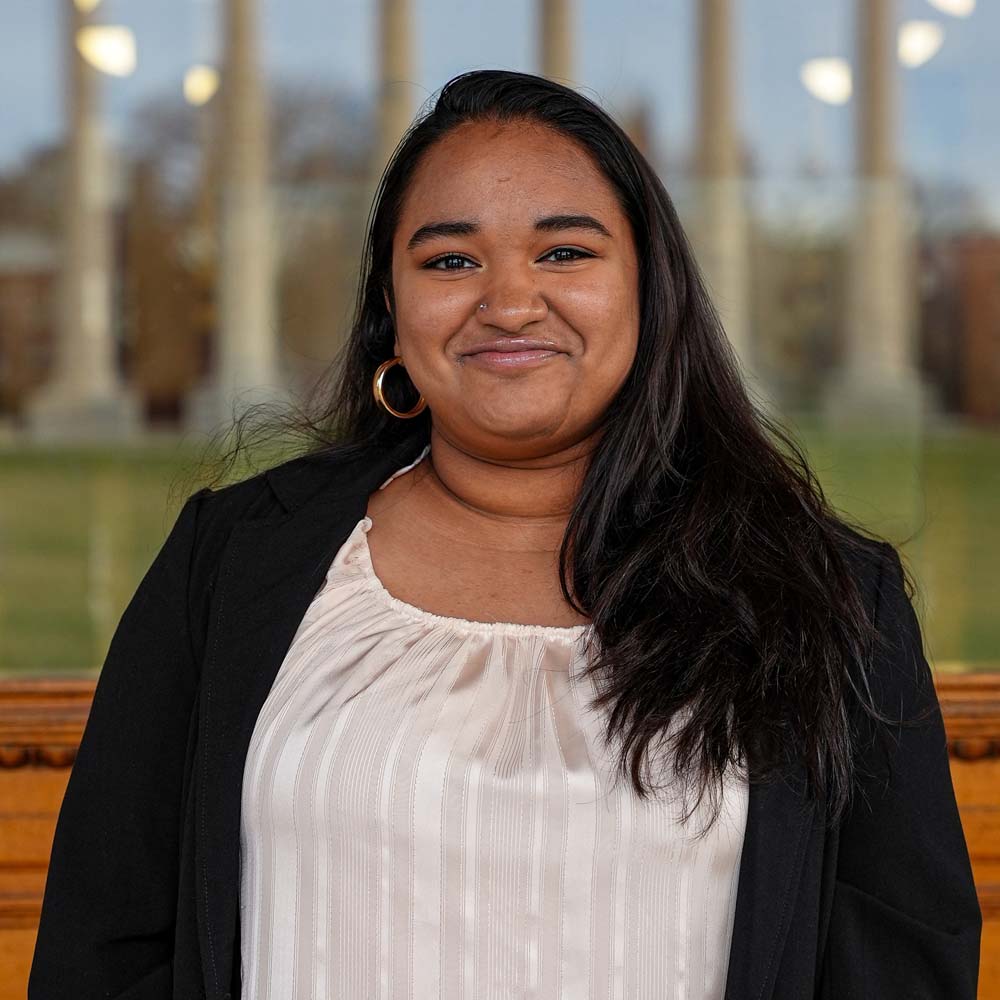 Pronouns: She/her
Hometown: O'Fallon, Missouri
Year: Sophomore
Majors and minors: Journalism with a minor in Political Science
If I could do anything with my life, I would…
In a dream world where money was no object, I would be a film and TV series critic. I love watching cinema and talking about it with other people.
My favorite Mizzou tradition:
It's not an official tradition, but I think a rite of passage for many Mizzou students is their first all-nighter in Ellis Library. You'll never forget it.
One of my favorite Mizzou memories:
Late night movies and deep conversations with my fourth floor friends.