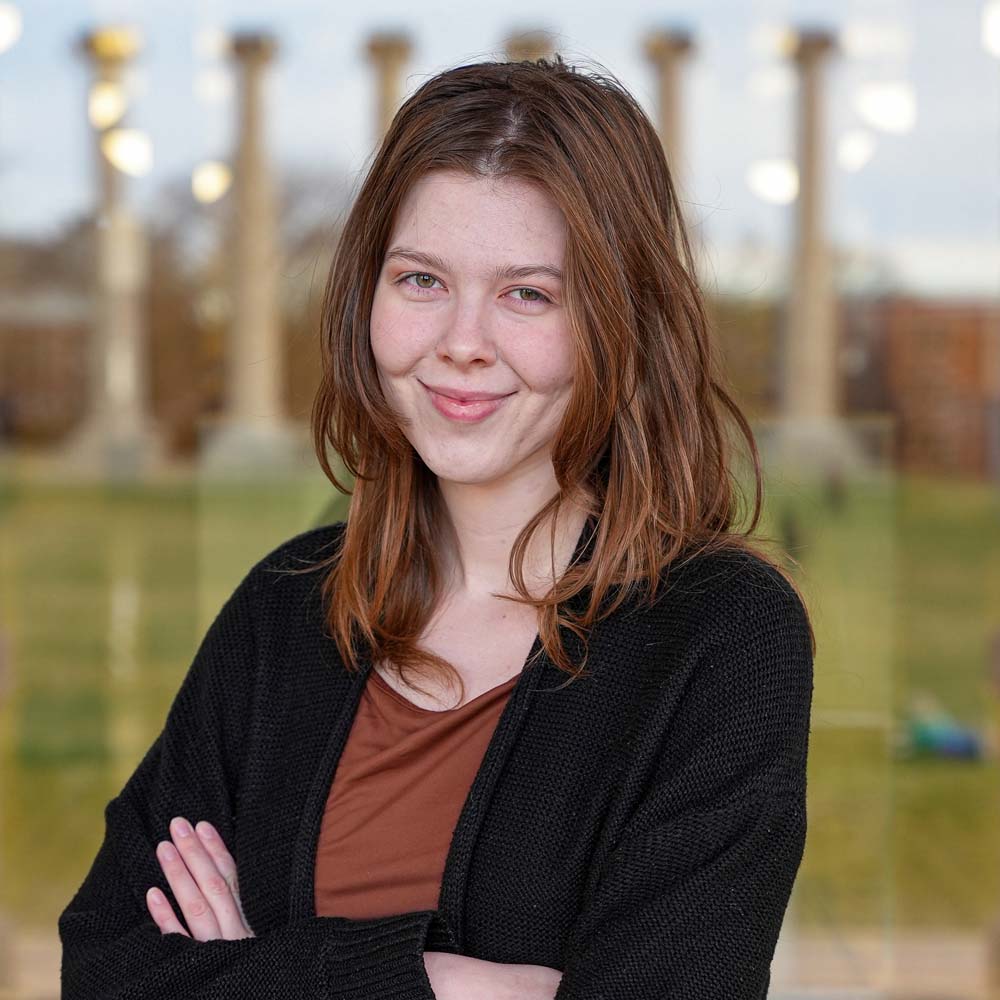 Pronouns: She/her
Hometown: Arlington Heights, Illinois
Year: Junior
Majors and minors: English and Psychology with a minor in Sociology
My favorite spot on campus:
MizzouRec! I teach cycling classes there, and it has been one of the most rewarding experiences I have had at Mizzou so far. I am so grateful that the gym — a place that I found very intimidating when I first got to Mizzou — has become one of my favorite communities.
One of my favorite Mizzou memories:
Living in my freshman year dorm hall! I loved laughing with my roommate and floormates, and being able to knock on my friends' doors whenever I wanted to hang out was a very special experience.
A song that describes my life:
"Upside Down" by Jack Johnson